"I told all of my friends before leaving Falmouth, that if they ever wanted to buy or sell a property you were the broker for them As stressful as selling a home is concerned, you gave it over 100%. I feel I not only got the best broker in the field, I also made a dear friend."
Claudette Hallisey, Seller Client: 51 Woodland Trail, Falmouthport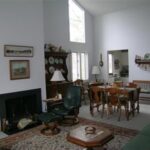 "I want to thank you very much for the excellent job that you did selling my house. Please feel free to use my name as a reference to anyone who may want to hire you.""
Dr. Arnold Berenberg, Seller Client: 341 & 345 Shorewood Drive, E. Falmouth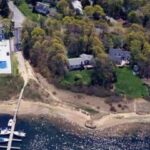 "I want to send you this note to thank you for the very good job you did in selling my Pocasset ranch. We put it on the market in July, 2011 and closed on the sale in March, 2012…pretty good considering this difficult RE market. And the sale price was better than I might have expected, considering buyers all seem to want a bargain. Thanks again for your hard work on the open houses you held, and see you in May"
Larry Collins, Seller Client: 885 Shore Road, Pocasset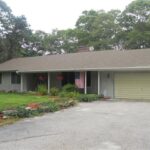 "When we came to the decision to sell a property we had owned for 48 years, the home in which we had raised out young children, we knew Martha Pendergast Real Estate was the best choice for us. We were not disappointed! Prior to the sale Martha gave us keen advice on things we could do to prepare the property for market. Throughout the process of marketing and after each showing, she kept us apprised of all feedback. She did a terrific job negotiating on our behalf with the buyer who ended up purchasing the property and we were so pleased that they were the ones who assumed ownership. Martha made the process simple, easy, painless and highly profitable. We highly recommend Martha to anyone looking for the very best of Realtors on Cape Cod!"
Gary and Nancy Hayward, West Falmouth. Seller Clients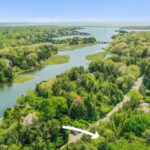 "We just wanted to take a moment to thank you for all of your help in selling our property. We appreciated your thoroughness and constant attention to detail. When we first met you five years ago as the selling broker on this property, I walked away from our one and only meeting with the feeling that you were committed to your client and extremely professional. Once we decided to put our house on the market there really was never a question that you would be hired as OUR selling broker. We did of course feel an obligation to check out other agencies in the Falmouth area to make sure we were making the right decision. After meeting several other brokers we knew you were the one for us! Tom and I felt strongly that by using Martha Pendergast Real Estate that we would not be "just another number". We knew even from our first meeting five years ago that your integrity and high level of professionalism were what we were looking for in a person who could successfully market and of course sell our home. You definitely met our expectations on all levels! Our home sold in one week, at a time when homes were lingering on the market for much longer than expected. If you ever need a customer reference just let us know! On top of it all we enjoyed getting to know you and of course meeting your adorable daughter Alice!!
Tom and Jane Knapp, Seller: 415 Maravista Avenue, Maravista
International Operations Manager, EMC Corp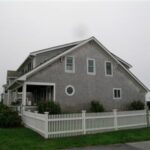 "I recently sold my condo in Mashpee and bought a house in New Seabury after looking for two years
for the right place. I couldn't be more pleased with Martha Pendergast, my broker, who spent
numerous hours for me and with me during this time. She has many years experience and expertise
under her belt and goes out of her way to make sure her clients are properly cared for. If the need or
desire arises again, she'll be my choice to call!"
Rita Dussault, Buyer Client, 96 Greensward Road, New Seabury.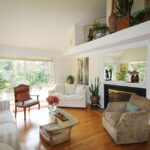 "It was apparent that you did your 'homework' on the property and were able to meet the questions of the prospective buyers with knowledge and assurance."
Marcia Szent-Gyorgyi, Seller Client, 211 Nobska Road, Woods Hole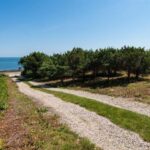 "When we decided to put our parents' Cape home, which they built in 1964, on the market we knew we would need someone with strong professional experience with the market in West Falmouth as well as sufficient personal skills to guide our parents and many siblings through the process of letting the property go. We looked at a few of the larger companies in the area but when my wife met Martha, a full time Realtor for 20 years who has a solid reputation for standing by her clients, and more than enough experience, she suggested we give her a try. I am so glad we did! Martha clearly was not interested in just "making a sale" on our property. She did her homework on this FEMA property, and over the 8 months the property was on the market, handled the many Open Houses and Co-Broke showings with finesse and feedback on every one. She guided us patiently through numerous price reductions until we got to the right level and through the negotiating process with the perfect Buyer. At all times it was crystal clear that Martha was looking out for us. We felt that we were well-represented and were happy with the price and terms of our sale. We recommend Martha without hesitation!"
Michael Connolly, Beacon Hill Capitol, Seller: 28 Nemasket Rd, W Falmouth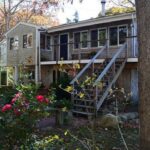 "Martha immediately knew what to do and how to steer us through the whole purchase process. It was wonderful to have her guidance all the way through because she was so knowledgeable about the steps we needed to take. She had a gracious way of interacting with all the parties involved and she always made us feel we were not asking too much of her. Martha was able to put us in touch with tradespeople, members of the community, and town officials as needed. She was thorough, patient and persistent in al the ways you want your Realtor to be. We feel very fortunate that we teamed up with her. We highly recommend Martha to anyone looking to purchase a house in the area. We love our home! Thank you, Martha for making it ours!"
Diane Shannon and Sam Dennis, Buyer Clients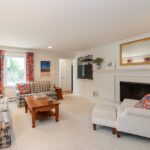 "Wow! 48 hours from listing to offer!!!! Martha….thank you for bringing your special touch to selling my mom's home. After 6 years on the market with the big name Osterville realtors with
not 1 offer, I listed with Martha Pendergast Real Estate and had an offer in 48 hours! Not only was it great to work with a dedicated and caring real estate professional, who went above and beyond throughout the whole process including today's closing….but it was really wonderful to connect with an old friend. …If any of my … connections need a realtor on Cape Cod…Martha is the one you must call. Seriously!! She made it all happen! Thank you!"
Nancy and Jonathan Bixby, Sellers: Unit F 105 Parker Road, Osterville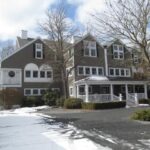 "The term "top professional" in any pursuit should be a rare accolade. You are indeed a "top professional"! In my prior experience with real estate agents, the usual practice was to secure a listing, show the property, and collect the fee. However, your constant assistance in pricing, marketing, negotiating and handling of a sometimes contentious buyer through the closing spared us a great deal of anxiety. Your advise was always informed, creative and on the highest level of integrity. As a favor to us, please use our name as a reference as you build your career."
Violet and Warren Bree, Seller Clients: 177 Coonamessett Circle, Lochstead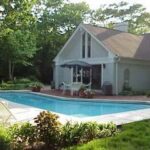 "Well, it is finally sold. We could not have done it without you. We just wanted to take a moment to thank you for your professionalism, kindness and patience throughout the entire transaction. We were so very impressed with the level of advertising, broker's open houses and luncheons, buyer open houses and mailings etc. that you employed to gain maximum exposure for our property. Our favorite was the amazing job you did on our brochure. It is so good we almost want to buy the property back."
Paul Reich, M.D., Dianne Reich, Seller Clients: 33 Hamblin Point Road, Waquoit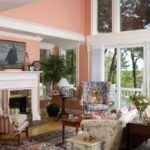 "You marketed the property conscientiously, kept me well informed as to the progress, and most importantly, initiated creative solutions such as curb appeal, advertising and landscaping. For a novice like me, you communicated every detail clearly and concisely. You also took an interest in my position as a Trust Office to understand the full picture in settling the Perry Estate. It was always a pleasure to work with someone who is as enthusiastic as you are who takes tremendous pride in their career, and services clients to such high performance standards."
Joanne LaFlamme, Fleet Private Clients Group, Seller Client: 162 Red Brook Road, Waquoit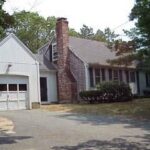 "You are to be commended for your professionalism. Your assistance and advice throughout the whole process certainly helped sell our Falmouth property. We were particularly impressed with your quick response to our many phone calls. Your courteous, gentle and reassuring manner is a wonderful gift and we are sure adds to your success as a realtor."
Letizia & Peter C. Reilly, Seller Client: 415 Maravista Ave., Maravista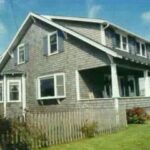 "…The decision to list the house with Martha was the easy part. Martha intuitively understood from the beginning that we were on an emotional rollercoaster and she did everything humanly possible to help us through this sale. She marketed the house beautifully, protected our time with truly interested buyers, made strong recommendations when the market required, kept us informed with timely feedback and maintained her professionalism at all times. I had always respected and admired Martha as a professional but now I had come to truly appreciate her abilities as a warm, genuine and caring person. She was the "voice of reason" when I could not be objective and she helped both my husband and I through the selling of our beloved home…. As we have all witnessed, there are people who work for a living and then there are those that truly love what they do, they are called professionals. Martha is the best of the best in her chosen field. We are extremely grateful for Martha's hard work, strong principles, patience and ability to "see the forest through the trees."
Eileen and Dave Campbell, Davisville. Seller Clients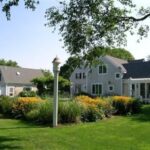 "Real Estate transactions involve so much more than just negotiating a fair price, and Martha is an
expert negotiator, but she also brings with her a wealth of knowledge and relationships with key
professionals who will form your team. She knows the right questions to ask and how to mitigate issues that arise during inspection and she understands how a seller thinks and how to position yourself (as a buyer) to drive the transaction to completion. Perhaps, most importantly, she does it all with the most class and integrity. We are so grateful to have had Martha on our side!"
James Gabriel, Buyer Client, Seller Client, 31 C Cape Codder Road, Sippewissett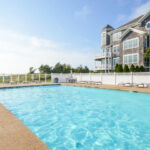 "My wife and I have now had 3 real estate transactions with Martha, and we couldn't be happier with her work. She helped us move here, stay here, and find our forever home. With all three properties, we bought well under their asking price and sold well over our asking price. Martha is smart, knowledgeable about the nuances of the Cape real estate market, funny when it counts, and will fight for you even when you think nothing more can be negotiated. Our advice is, choose Martha. We can't imagine making a move without her!"
Beth MacDonald and John Collier, Buyer and Seller Clients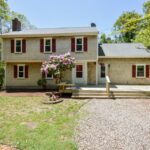 "I just sold my home in Falmouth with Martha's help and have nothing but good things to say about my experience with her. First, she was positive about the property and its strong points, while being realistic about the drawbacks. She took a reasoned approach to pricing the home but did not undersell
it. Second, she has absolute integrity and takes her responsibilities to her Client and her client's liability
very seriously. I would buy a home from a Seller represented by her with absolute confidence about
disclosures, etc. I really felt that her first allegiance was to me, and in a transaction as serious as
selling your home, that counts for a lot. Third, she is very experienced and a tireless researcher. She
plans ahead to anticipate the various things that can befall a Real Estate transaction. She had
recommendations for different professionals in the area and seemed to know just about everybody.
Finally, she was completely available at all hours. All around, Martha Pendergast is a terrific Realtor,
and I could not have been happier with her work. I recommend her wholeheartedly!"
Kathleen Ledyard, Seller Client, 286 Sippewissett Road, Falmouth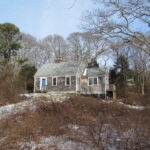 "Thanks so much for facilitating this very difficult transition for us and making it really easy for me to move on."
Dr. Beryl Benacerraf and Dr. Peter Libby, Woods Hole. Seller Clients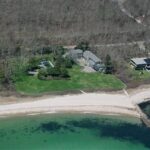 "I can't tell you how impressed I am with your diligence, Martha; you are by far the hardest working Broker I know."
David Dumont, Dumont Enterprises, Seller Client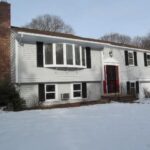 Martha Pendergast of Martha Pendergast Real Estate is the person for you if you have a property for sale! Martha is thoroughly businesslike in all the best ways – immensely knowledgeable, efficient, resourceful, and persistent. She will spare no expense in advertising, will be always available to answer your questions or those of a buyer-if she does not know the answer, she will immediately track it down. Her responsiveness was especially important to us, as we worked to sell our prized property, because we were a family of 4 sellers, each with his or her own particular viewpoint and questions. Ever tactful, ever patient she "worked" the issue of a sale, handling each issue that arose (our property was a FEMA property), never pushing us but always optimistic. My guess is that the buyer was as satisfied and pleased as we four were with Martha's services. Should we sell a second property, Martha of Martha Pendergast Real Estate will again be our listing agent.
Margaret Burke, Seller Client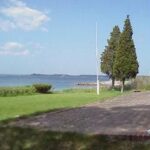 "Martha, I wanted to express how much I appreciated all of your hard work and diligence in selling our home in West Falmouth earlier this year. As you know selling our home was much more challenging than we had ever anticipated due to the proximity of the Wind Mills at the waste water treatment facility. During the entire process you remained dedicated and vigilant in your efforts to transact this sale on my behalf and I will forever be in your debt. Please feel free to have anyone seeking information about your efficacy as a realtor contact me and I will be happy to share my experience. As always thank you for all of your hard work and stick to it attitude. Ultimately it was your tenacious approach which secured a buyer and consummated this sale"
Wayne Chevie, Seller and Buyer Client: 64 Ridgeview Drive, West Falmouth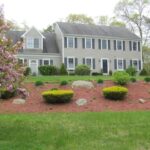 "Thank you Martha for making the sale of our house so uncomplicated and stress-free. It was a delight to work with you!"
Joanna and David Swanson, Sellers: 10 Chase Road, West Falmouth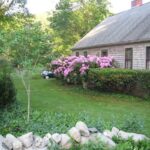 "My family and I feel very fortunate to have had Martha's 20+ years of real estate knowledge and experience on our side in the purchase of our dream home in Cataumet and the sale of our beloved former home in North Falmouth in 2015.The level of care, professionalism and thoroughness Martha provided was top-notch! She was there personally to educate, guide and negotiate diligently and timely on our behalf, she was available at all times over the phone and in person to help us through the process and she had our best interests at heart at all times. When we found our dream home it was already under contract with another Buyer and a P&S Agreement already signed. Knowing how much we loved this property, Martha researched and found it to be an Estate sale, was able to get us in to see the home and then guided us through the process of putting a competitive bid on the house which eventually became ours! On the sale of our home, Martha marketed it beautifully over a 4 to 5-month span, hosting more than 10 Open Houses and facilitating approximately 30 showings to the Buyers of her own as well as those from many different companies giving us feedback along the way and counselling us through a series of price reductions until we hit the level where the market was right. After receiving multiple offers, we received a cash offer above asking price from a wonderful couple, with a 2-week closing! Our representation from Martha Pendergast Real Estate exceeded expectations and we would recommend her highly to anyone looking for a great Agent on Cape Cod! We are so happy to be living in our dream home, thanks to Martha!"
Amy and Seth Cummings, Cataumet. Buyer and Seller Clients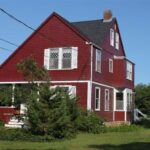 It is with great pride that I submit this letter of recommendation on behalf of my Realtor, Martha Pendergast who recently helped me complete the sale of a property in West Falmouth on Cape Cod.  This transaction weathered many challenges related to access, zoning, neighbors' opposition and it was on the market for some time.  Ms. Pendergast showed exceptional insights, a high level of self-motivation, and an enormous depth of knowledge in the Real Estate industry.  Martha is not simply a licensed Broker; she is also an intellectual outside-the-box thinker and a kind and honest deal closer with unwavering loyalty.

Ms. Pendergast has a cheerful personality; she conducts herself with a maturity that surpasses the majority of her peers and continually strives to achieve personal success in her industry.  She is the person who is most likely to help others by offering advice or constructive criticism and has positive rapport with everyone she meets.  Ms. Pendergast's impeccable and conscientious effort to keep clients apprised of important transaction details and deadlines makes her an outstanding Agent.  She takes pride and personal responsibility in her clients' Real Estate transactions which shows not only her commitment to meeting clients' needs, but also her level of professionalism

Martha's enthusiasm, skill, and dedication to her work and to my goals made her an excellent representative.  Her work always exceeded my expectations.   I am so glad I reached out to her for assistance!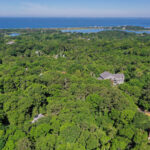 "I had the opportunity to work with Martha recently on the purchase of a property in West Falmouth.
My wife and I were not very familiar with the area, but had come across an interesting listing of hers.
Right out of the gate she was extremely helpful in answering questions we had and if she didn't have an immediate answer, she took the action item and quickly got back to us with accurate information. She had a great rapport with her Seller Clients, and there were always full and proper disclosures.
Needless to say, we purchased the property and have been absolutely delighted with it, and can't wait
for the spring and summer months. The Purchase and Sale documents process and the subsequent
closing were a piece of cake and I attribute this to Martha staying on top of the proceedings. I highly
recommend Martha, as she was very friendly, easy to work with, very knowledgeable about the area and always extremely professional "
William Foniri, Buyer Customer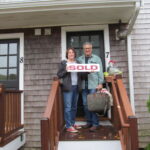 "Thank you does not really do justice to the service, wisdom, and friendship you offered to Anne and me as we began our search back to the cape and this area that we have fallen in love with.
There are a few things that really stood out for us, along with the many other areas of support.
* Your knowledge of the area, and your ability to discern a good value, and keep us away from homes and areas that were not good values.
* The amount of time and patience you put in to clearly understand what was important to us.
* Your knowledge based on years of experience of contractors that could help us determine the quality of the homes we were interested in, which protected us in one offer and allowed us to retract the offer. We are so grateful that we moved on from that home with your support and resources.
* Your honesty when the right home did come along to move us along faster, because you knew the home was a good value in a great location. Your confidence in knowing what we wanted gave us the confidence to trust you to get our offer in quickly and get in the car immediately to see the home. That dynamic and set of events won us this home, and we are so in love with it, and grateful for your skilled judgment.
* Finally your skilled negotiation tactics that once again won us the home among multiple suitors. Your ability to read the fast moving situation and skilled offer presentation separated us from the other offers.
Martha is much more than a realtor to us, she is a savvy businesswoman with many years of experience in her field who took the time to really understand what was important to us. She has
become a great friend, and I would recommend her combinations of skill, wisdom, hard work, and personal touch to anyone interested in buying or selling a home."
Julio M. Baranano, Buyer and Seller Client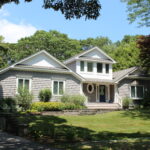 "Our house had been on the market for several months with another broker before we came to Martha. While we had many "lookers", we had not had any offers and were beginning to get discouraged. Martha did a realistic market appraisal, developed a creative advertising and marketing strategy and within a few weeks we had not one, but three offers! When we got into some difficult negotiations with the first buyer, Martha's frank and honest advice was invaluable to us. When the deal fell through, in short order she located two more potential buyers, one of whom ended up purchasing our house. Throughout the selling process we found Martha to be professional, conscientious, understanding and thorough. We would recommend her to others without reservation."
Bob Detrick, Seller: 159 Colonial Way, West Falmouth
Vice President, Woods Hole Oceanographic Institution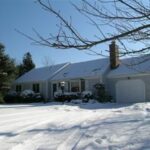 "When my husband and I were looking for a Realtor to sell our home and buy another home, we were told to make sure we picked someone whom we wouldn't mind spending a lot of time with. We are so happy we chose Martha Pendergast! Not only was she knowledgeable about the market but she took a vested interest in US and our needs. Our house sold very quickly so we were hustling to find a new home and Martha stayed positive and upbeat and continually encouraged us throughout the process. It was a hectic stressful time and Martha made the transition so much easier for us. We ended up finding the house of our dreams and if it was not for Martha telling us to be patient the right house will come along, we would have possibly made an impulsive decision. So thank you Martha for all that you have done for us. We would highly recommend you to anyone who is buying or selling a home. You are the complete package and we are truly grateful for your service, care and professionalism. Thank you so much!"
Robin and Paul Dugas, Buyer and Seller Clients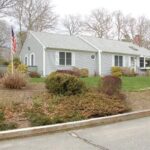 "I want to thank you for all your time and effort in selling my house. You did an excellent job and everything went just fine."
Beatrice Parker, Seller Client: 29 Mullen Way, Falmouth Village